IDyou now features Fingerprint Login*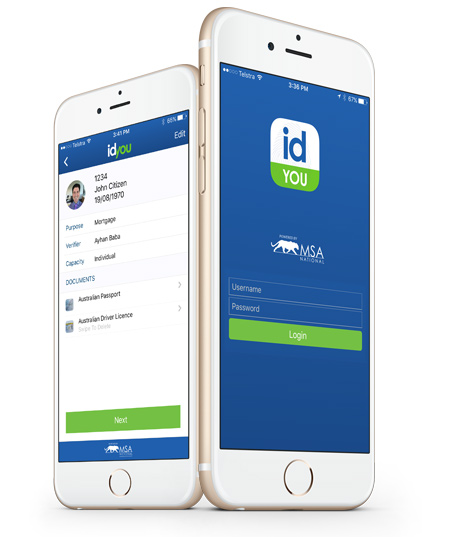 Users now have the option to log into the app using TouchID. This option can be turned on/off in the app settings (*devices with fingerprint scanners only. Available on Apple IOS only.)

VOI: A Selfie for your clients? MSA Launch VOI App.
MSA National has become the first Australian law firm to launch a verification of identity mobile phone App that simplifies the VOI process for lenders, brokers and loan writers.  Taking reasonable steps when it comes to the verification of such transacting parties is a critical step in reducing identify fraud and threat and one which MSA National is taking very seriously.
Want to see how IDyou app works? click here.
What is Touch ID?
Touch ID is a fingerprint recognition feature, designed and released by Apple Inc., and is currently available on iPhones since iPhone 5S, as well as iPads since iPad Air 2 and the MacBook Pro. Touch ID allows users to unlock Apple devices, make purchases in the various Apple digital media stores (the iTunes Store, the App Store, and the iBookstore), and authenticate Apple Pay online or in apps. On announcing the feature, Apple stated that fingerprint information is stored locally in a secure enclave on the Apple A7 and later chips, and is not stored in cloud, making it very difficult for external access.
How to Setup TouchID
Learn how to set up and use Touch ID, a fingerprint identity sensor that makes it easy for you to get into your device. You can use Touch ID with an iPhone 5s or later, iPad Pro, iPad Air 2, or iPad mini 3 or later.